Thanks for the Special Terakoya!
Sorry for my late email.
Please find attached the picture.
Thank you!Bending spoon was…


……

It worked.

I learned that my XX brain was strong.

・・・・・・
I am still far away from "spiritual enlightenment"…

 
IT's O.K. because who noticed it can control it. 🙂 
・・・・・・
I would like to conscious of and continues to ・・・・・・breathing method.

Every agenda was essential for me and it may take to digest for me.

I would like to review them seriously.

I'm glad that I attended Terakoya.

Thank you very much m(_ _)m
I am glad that you enjoyed Terakoya.
I held "MV Terakoya" for your further change.
While preparing for Terakoya I always lost my health at least once, ahaha.
Some parts of my body swelled, got pain and were stiff.
Shin had sleep disorder…
Then, after Terakoya my body has not been good for a week.
(Yesterday I vomited 😆 )
It literally "shorten my life".
As I concentrate my energy on it, you change and evolve.
I believe holding Terakoya by halves casually isn't cool and it's rude for you,
so at the risk of my life I got involved in the lives of yours.
Therefore, I am happy as can be for your simple message "Terakoya was wonderful"
Attached is the picture. I hope it can make it.
Yes, I received your picture. Thanks!
Kaoru, MV staff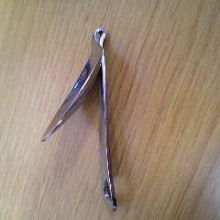 Sayuri, MV staff
↑
She did too much and the spoon broke.
"Pictures of spoons " on the blog are not all.
On the day they bent spoons at once and the scene was awesome.
Well, I got wonderful messages, so I will share them on the blog later.
I guess December is busy for you, so I hope my blog will be a nutrient source for you. 😛 
See you later. 🙂